Újrahasznosított pólófonal szálcsomag - Upcycled t-shirt yarn package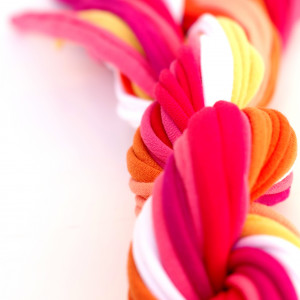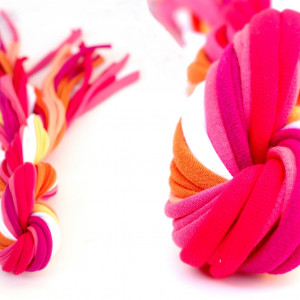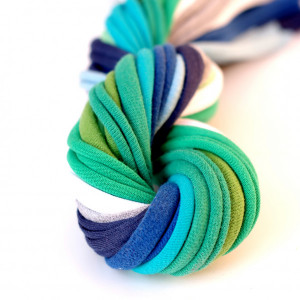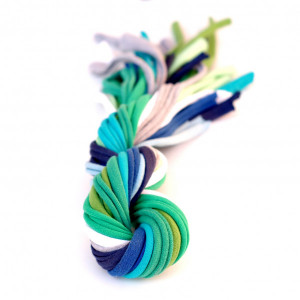 2,500.00 HUF
Siess! Már csak 5 termék van készleten.
Hozzáadás a kedvencekhez
Ellenőrizd a szállítási időt
Újrahasznosított 30 szálas pólófonal szálcsomag mely minimum 50cm hosszú szálakat tartalmaz eltérő hosszúsággal, de ezen hosszúságú szálak ékszerkészítéshez mindenképpen ajánlottak. A fonalak az általam használt,megunt, tisztított pólókból készültek - természetesen fütyörésés közben - gondosan feldolgozva. Nem rojtosak, nem vékonyodnak el, nem toldottak, mint a gombolyagos fonalak általában. Minőségük, rugalmasságuk is megfelelő a textilékszerekhez. Más felhasználásra is ajánlottak, akár ajándékkötözésre, kisméretű szövésekhez, óvodákba-iskolákba gyerekeknek kézműveskedéshez, háztartási használatra, cipőfűzőnek.

A képen csak minták szerepelnek, egyeztessünk színeket vásárlás után e-mailben: cirrhopp@gmail.com.

Kézzel mosható langyos vízben.


*********
A recycled 30-ply t-shirt yarn bundle containing a minimum of 50cm long fibres of varying lengths, but these lengths are definitely recommended for jewellery making. The yarns are made from my own used, worn, cleaned t-shirts - of course, carefully processed during the whistling process. They are not frayed, not thinned, not twisted like ball yarns usually are. Their quality and elasticity are also suitable for textile jewellery. They are also recommended for other uses, whether for gift knitting, small-scale weaving, nursery schools for children's crafts, household use, shoe lacing.


Only samples are shown in the picture, please contact cirrhopp@gmail.com for colours after purchase.



Hand washable in lukewarm water.


Translated with www.DeepL.com/Translator (free version)
http://cirrhopp.com/ujrahasznositott-polofonal-szalcsomag-upcycled-t-shirt-yarn-package_120034
---